All is not well at the women's national volleyball team, the Malkia Strikers' high performance training camp in Brazil, Standard Sports can reveal.
Reports say the players, who are preparing for the world championships which will be co-hosted by the Netherlands and Poland from September 23 to October 15, have threatened to go on strike due to the lack of compensation.
According to a senior player, who requested anonymity, each member of the playing unit (14 players and two coaches) have only received 44,000 shillings in compensation since they flew to Sao Paulo, Brazil, June 26.
"We have been thrown into the deep end. We have been left to our own devices here. How can you expect us to survive on 44,000 shillings abroad all these days? asked one of the senior players.
"We plan to strike and return home if our demand is not heard. We had a team meeting on Wednesday (August 3) and everyone agreed that we had to take action. Interestingly, our families saw us receiving 10 million shillings from a sponsor before we left the country and all of them think we have money. But that's not the real situation here. We struggle.
Another player added: "Some of us are breadwinners in our families; we need money to support them at home and even pay the rent, but with the current situation we can't do anything.
It comes just months after major betting company Mozzart Bet scooped up Malkia's trip to Brazil through a 10 million shilling sponsorship deal with the federation.
The Volleyball Empowerment Program training is organized by the International Volleyball Federation (FIVB). The national team lost 3-2 (22-25, 25-23, 22-25, 25-19, 7-15) against a Brazilian team from Taubate in their seventh friendly match yesterday.
And in accordance with the one-year agreement between KVF and Mozzart Bet, part of the 10 million shillings was intended to cover airfare, accommodation and the team's training camp in Serbia where they will be able to play friendly matches against the world champions (Serbia) and the national teams of Colombia from September 9 to 20.
Volleyball's world governing body covered all internal expenses, including the salaries of the eight technical team members attached to the Malkia Strikers, accommodation, transport and medical care.
KVF presented a budget of 46 million shillings to the Ministry of Sports in April for the national team's trip to Brazil for a two-month training camp, a training camp in Serbia and the World Cup.
Championships, but the funds have not yet been approved by the government.
In the budget, the federation had allocated 50 USD and 60 USD in allowances for each player and official respectively per day.
Even though KVF vice-president Charles Nyaberi sympathized with the players' situation, he said they were still waiting for the government to bail them out.
"We are in constant communication with the team through their coach (Paul Bitok) and their captain (Mercy Moim). In fact, I spoke to them on Thursday and we explained each other. our girls found each other," Nyaberi told Standard Sports.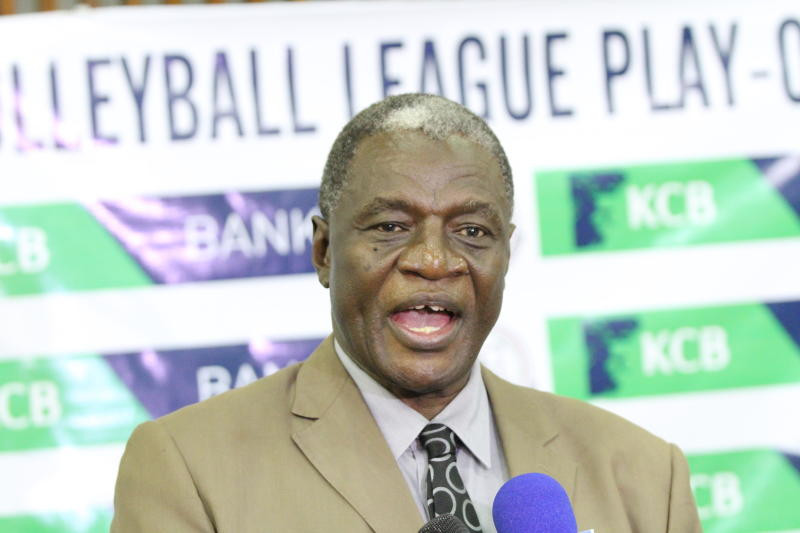 "Being in a foreign country for almost three months without money to buy basic needs is no joke. We are trying everything in our power to resolve the situation. We are asking them to give us more time so that we are trying to ask the government to bail us out.
He added: "Once again we make an impassioned appeal to the government, they supported us during the qualifiers and we now humbly ask them to support us until the end.
"It will be terrible if we miss the World Championships because it will lead to penalties and kill the morale of the players. The three-month training means a lot to the country. The girls get the best experience and training in terms of game development and preparation for the upcoming competition.
The manager was quick to explain how they spent the 10 million shillings they received from Mozzart Bet.
The federation used 1 million shillings for visas, 800,000 shillings for allowances and 3.5 million shillings for plane tickets, with NOC-K paying the balance of the tickets.
"There is a misconception that the Sh10m was for the trip to Brazil which is not the case. The money comes in batches; we only received 5 million shillings which was used to pay air tickets, visas and allowances," Nyaberi said.
"We will receive the remaining money from Mozzart Bet in batches in September and October. But it's not even enough for the team to go to Serbia and Poland/Netherlands. Unless the government comes to our rescue, it will be difficult for us to participate in the World Championships because we have to pay for everything for ourselves.
Trips to Serbia and Poland/Netherlands will cost the federation 6 million and 17.48 million shillings respectively.