The following is from Federation of Washington State Employees, AFSCME Council 28:
(March 24, 2022) – Nestled amid the temperate rainforests, creeks and tides of Washington's Pacific Coast, Naselle Youth Camp (NYC) is a peaceful environment where young people undertake major transformations.
They graduated from the camp's high school. They learn trades like forestry, aquaculture, and electricity that will serve them for a lifetime and quickly propel them into well-paying careers. They receive behavioral therapy, anger management training and chemical dependency treatment from dedicated professionals who monitor and celebrate their progress.
Unlike other juvenile rehabilitation facilities in the state, NYC is unfenced and medium security. It responds to the needs of the young people it serves — largely non-violent offenders with a good chance of rehabilitation.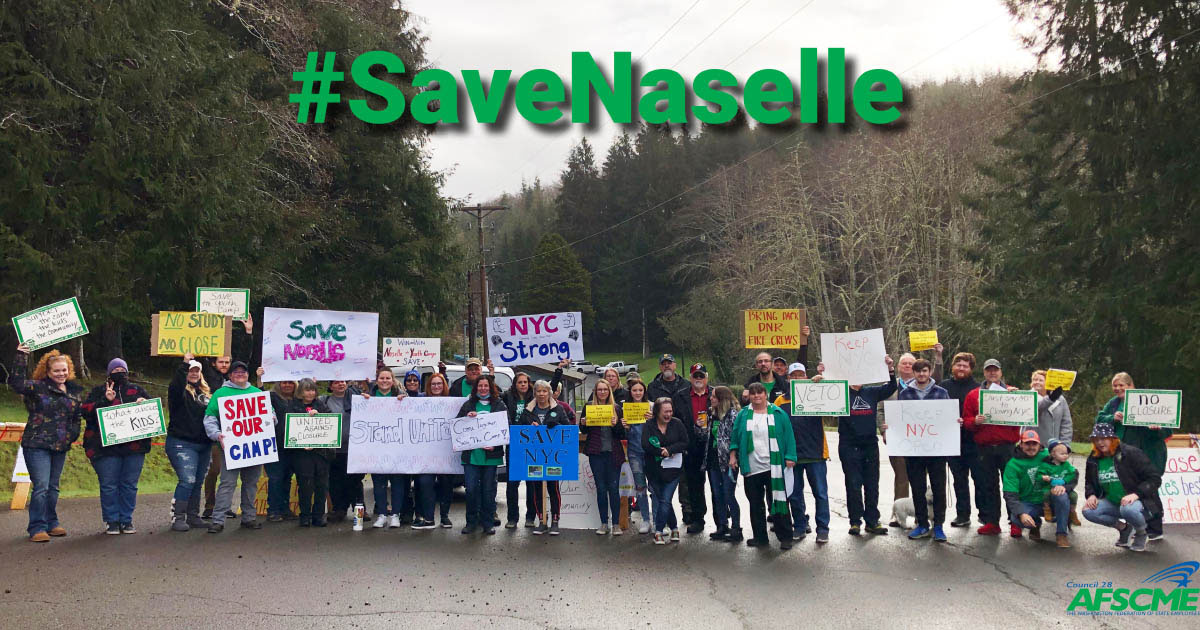 But without Governor Jay Inslee's intervention, the young people who would benefit from NYC will not be able to. The camp is expected to be closed in July 2023 absent a veto from the governor.
TO TAKE A POSITION — Please support WFSE/AFSCME members and the people they serve. Send a message to Governor Jay Inslee urging him to keep Naselle open. By vetoing this supplementary budget provision, WFSE members can continue to provide these vital services to our young people.
"Closing Naselle would be a huge detriment to young people," said Jessica Mason, paraeducator at Naselle Youth Camp School. "It doesn't make sense to send them to more secure facilities, which they don't really need, where it will cost the state more to house them."
Read more "Voices From Naselle" on WFSE.org.