COLOMBIA – Two Greenville charities whose state grant checks mysteriously disappeared in the custody of an upstate lawmaker finally got their money, less than a week after The Post and Courier reported the senator's months-long failure to make payments.
This month, state officials voided checks that Sen. Karl Allen, D-Greenville, had originally been instructed to give to these charities — a total of $75,000 to pay for an afterschool program for children. underprivileged children and a fitness park for low-income seniors.
The Department of Health and Human Services then reissued new checks and allowed the veteran senator to hand-deliver them this week, finally releasing money that had been promised to the groups since last June, when SC lawmakers adopted the state budget 2021-22.
DHHS followed the charities to make sure the transfer took place this time around, an agency spokesperson said.
However, a third charity whose check was withheld by Allen will miss its $50,000 grant, after all. DHHS said it decided this week to cancel payment to Lisa's School House Rocks, an educational summer camp for children, because the nonprofit did not carry the necessary insurance policies. to maintain compliance with state regulations.
Lisa Sweeney, the charity's director, said she was surprised to hear her group was left out. She said she was counting on the grant money to pay for her insurance. She assumed Allen was retaliating against her for criticizing her failure to return the grant money. "I can't believe it," Sweeney said.
Allen did not immediately respond to a May 19 request for comment.
Allen handed over the other checks this week even as questions continued to swirl over why he withheld the money in the first place.
The 61-year-old lawyer dodged questions from charity leaders about the missing checks for months before releasing a confusing statement last week that attributed the "slight delay" to "unique COVID challenges and protocols for that guided gatherings involving the elderly and children". ."
These alleged challenges have not stopped other legislators from awarding grants to their recipients. A nonprofit leader says The Post and Courier Allen's excuse is nonsense.
The episode renewed the examination of how SC lawmakers distribute tens of millions of dollars in the state budget each year for local projects of their choosing. These budget allocations are rarely reviewed, with money going to local governments, charities and events.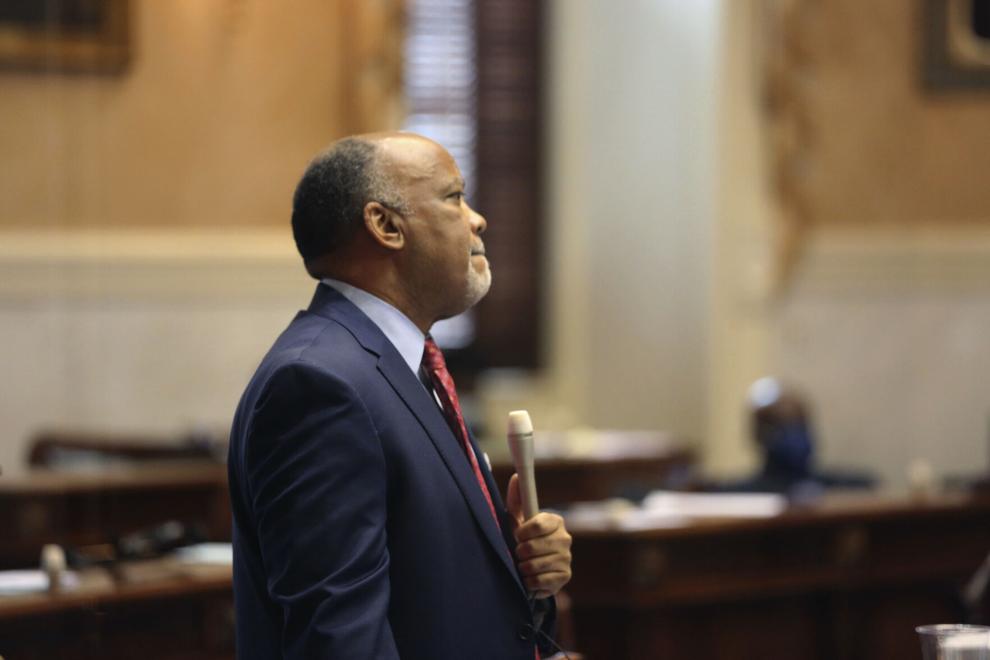 Despite the lack of oversight, these budget allocations cost taxpayers an estimated $100 million last year. Next year's budget will include at least an additional $90 million in appropriations.
State agencies that house such earmarks, such as DHHS, often send the money directly to recipients when the state budget is approved each year. But they also sometimes allow lawmakers who requested the money to hand-deliver the checks so they can take credit for it.
Gov. Henry McMaster has called on lawmakers for years to scrap the practice of earmarking and instead implement a competitive grantmaking process. Lawmakers declined.
The groups that finally got their assignment this week were the Phillis Wheatley Community Center and the Emma Wright Fuller Foundation.
Phillis Wheatley says her $25,000 grant will help pay for a 1,000 square foot outdoor fitness park for seniors just off the Swamp Rabbit Trail in Greenville. The exercise equipment will be free to use, accessible to people with disabilities and located in a block of four residences for low-income seniors.
The Emma Wright Fuller Foundation supports the century-old private Fuller Normal Elementary School. He will use his $50,000 grant to fund an after-school program that helps students with reading, writing and math. The foundation had struggled to pay for the program while waiting for the money Allen promised, chief financial officer Lillie Akali told the newspaper.